About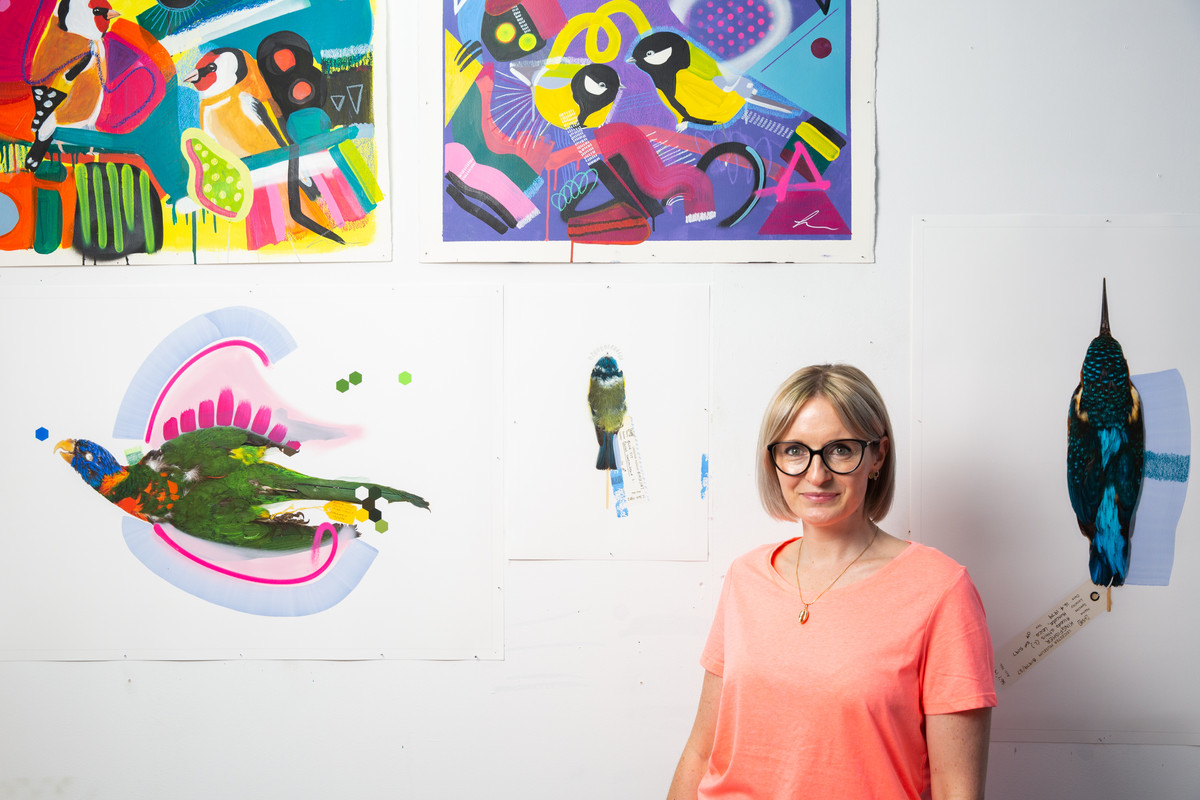 Lucy Stevens is a British Contemporary artist whose work explores our relationship with the natural environment on a social and cultural level.
She draws inspiration from natural science collections, colour theory and ornithology, she is also an amateur birdwatcher. Her projects often include working in collaboration with experts in the natural world including scientists, museum curators, ornithologists, photographers and musicians.
She creates mixed media abstract portraits of birds on paper, and sound works developed from gathering field recordings of the dawn chorus.
Her most recent work in collaboration with New Walk Museum in Leicester uses photography as a starting point, which she builds upon using instinctive mark making layered with vibrant paint, pastel, pencil, spray paint, collage, and gold leaf to reinterpret the natural science collections and to change the narrative around museums, and conservation.
Lucy lives and works in Leicester. She received an MA and BA (Hons) in Fine Art from Nottingham Trent University. Her work has been shown in exhibitions and art fairs across the East Midlands, Yorkshire, East Anglia, and London. She has also taken part in artist residencies in Scotland, Brussels, France, and Sweden.
Read Lucy's artist CV here.